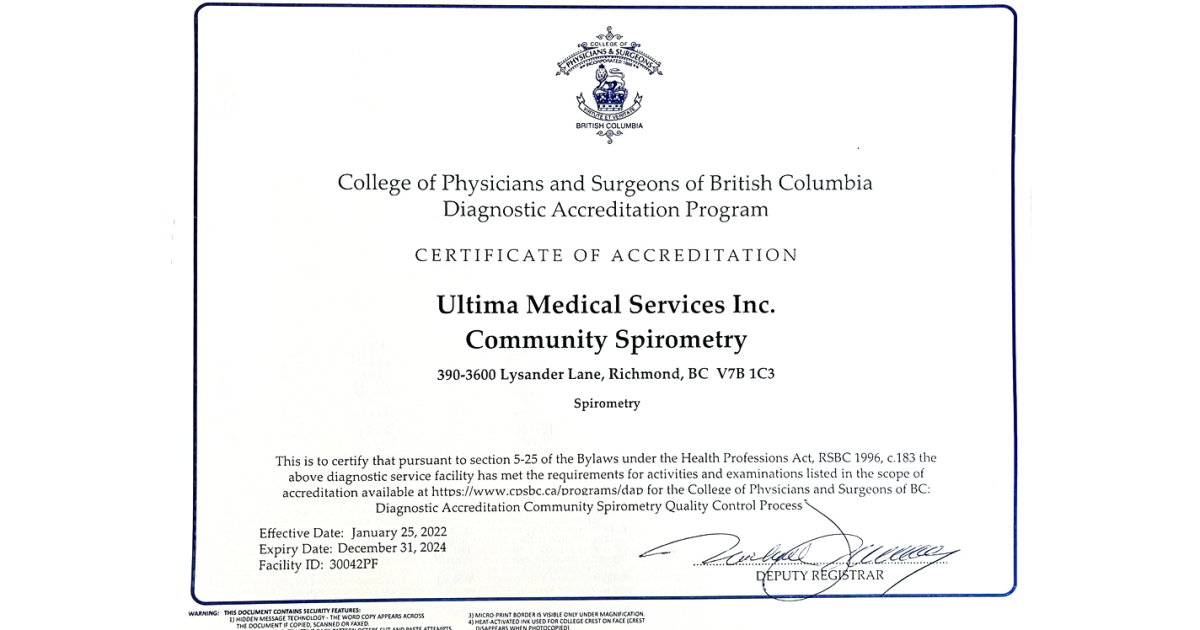 We are proud to announce that Ultima Medical Services has been accredited by the BC College of Physicians & Surgeons Diagnostic Accreditation Program (DAP) to perform Spirometry/Pulmonary Function Tests. The College now requires all medical practitioners who perform these tests to be accredited. The test is performed as a screening tool for employment purposes rather than for diagnostic purposes.
For further information and pricing please call 604-270-1370 or email: ums@ultimamedical.com
Spirometry is an effective tool in the detection of various lung diseases such as asthma, Chronic Obstructive Pulmonary Disease (COPD).
The entire test takes about 15 minutes, performed by an accredited Medical Office Assistant (MOA). The results are interpreted by accredited Occupational Health Physicians.